September 7 to 9, 2023
Hunt Valley Delta Marriott, 245 Shawan Road, Hunt Valley, Maryland 21031
.
OPEN TO THE PUBLIC! BRING YOUR FRIENDS!
Questions? Call or text: 443-286-6821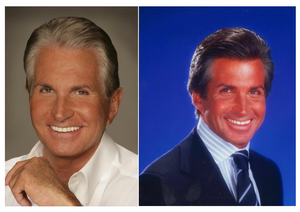 GEORGE HAMILTON
George Hamilton began his film career in 1958 and quickly established himself on camera with debonair style and charm, likable even if he was playing the bad guy on such classics as COLUMBO. His notable films include BY LOVE POSSESSED, LOVE AT FIRST BITE, ZORRO THE GAY BLADE, THE GODFATHER PART III, and DOC HOLLYWOOD.
LYNN-HOLLY JOHNSON
After achieving success as a professional figure skater in the mid-1970s, Lynn-Holly began an acting career, including a Golden Globe-nominated role in 1978's ICE CASTLES and her iconic role as Bibi Dahl in the 1981 James Bond film, FOR YOUR EYES ONLY. Lynn-Holly has not done a show in almost ten years so this is a BIG deal!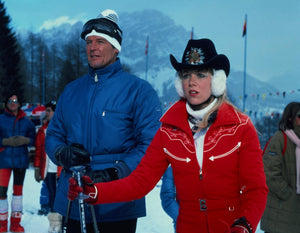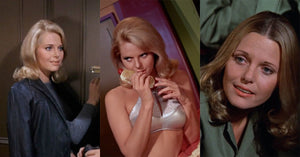 SIVI ABERG
She was Miss Sweden of 1964 and then third runner-up for the Miss Universe Beauty Pageant. From there she began a career on television in such classics as Batman, Mannix, The Gong Show, M*A*S*H, Hogan's Heroes and others, as well as playing the female lead in movies such as Doctor Death: Seeker of Souls (1973), The Teacher (1974) and Silent Movie (1976).
TIM MATHESON
Some of his best-known acting roles include the Eric "Otter" Stratton in the 1978 comedy film National Lampoon's Animal House, and the recurring role of Vice President John Hoynes in the The West Wing, which earned him two Prime-time Emmy Award nominations. He co-starred with Kurt Russell on television's The Quest, played main roles in Fletch, Magnum Force and Drop Dead Fred. As of 2022, he is one of two surviving main cast members from Bonanza, next to Mitch Vogel. But did you know that he was also the voice of Jonny Quest? How cool is that!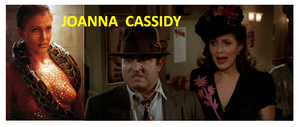 JOANNA CASSIDY
Known for her roles as the replicant Zhora Salome in BLADE RUNNER and as Dolores in WHO FRAMED ROGER RABBIT?, Joanna Cassidy has also appeared on such television classics as MISSION: IMPOSSIBLE, STARSKY AND HUTCH, DALLAS and CHARLIE'S ANGELS. We know many are excited to have the opportunity to meet her in person!
DANA WHEELER-NICHOLSON
Dana Wheeler-Nicholson is known for her roles in the films Fletch (1985), as Gail Stanwyk, the love interest of the title character, and as Mattie Blaylock, Wyatt Earp's common law wife in Tombstone (1993). She is also known for her roles on television series such as Friday Night Lights, Seinfeld and Nashville.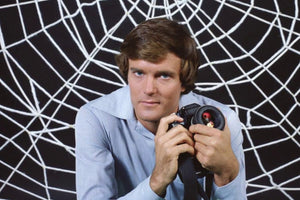 NICHOLAS HAMMOND
He made his film debut in Lord of the Flies (1963), and quickly became known internationally for his roles as Friedrich von Trapp in the film The Sound of Music  and as Peter Parker/Spider-Man in the 1970s television series The Amazing Spider-Man. Mr. Hammond is flying all the way in from Australia to meet and sign autographs for fans! Regrettably, Nicholas Hammond is unable to attend due to filming in Australia where he lives. All of the other celebrities are still coming to the event.
MARY STAVIN
Mary Stavin was crowned Miss World in 1977. She acted in several movies and television programs such as Caddyshack II (1988), Howling V: The Rebirth (1989), Twin Peaks, Night Court, Days of Our Lives and she has the rare distinction of appearing in two James Bond films in different roles: Octopussy (1983) and A View to a Kill (1985).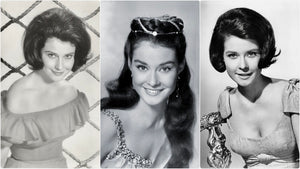 DIANE BAKER
She was a force to be reckoned with in such classics as STRAIGHT-JACKET (1964) and THE PRIZE (1963), but who can forget her performance in Alfred Hitchcock's MARNIE (1964), the petulant bride to be in JOURNEY TO THE CENTER OF THE EARTH (1959), was frightened with Gregory Peck in MIRAGE (1965), and her performance in THE DIARY OF ANNE FRANK (1959)? You will have the opportunity to meet her in person this September!
HAL LINDEN and MAX GAIL
Hal Linden's musical prominence led to television parts which in turn got him the role of the personable precinct boss on the highly popular Barney Miller television sitcom. The long-running comedy program lasted eight seasons and Hal was subsequently Emmy-nominated each year, becoming a highly pleasant household name thanks to his warmly masculine looks, easy charm and dazzling smile. Joining Hal Linden will be Max Gail. He is not just an actor but also a director. He appeared in such classics as 42 (2013), Barney Miller (1975) and General Hospital (1963).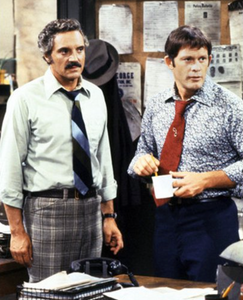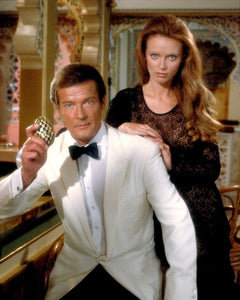 KRISTINA WAYBORN
Wayborn portrayed screen legend Greta Garbo in The Silent Lovers (1980) which brought her to the attention of the producers of the James Bond films.

She was cast as Magda in the James Bond film Octopussy (1983). During a fight scene in the film, the act went wrong and Wayborn suffered several broken toes. Despite the accident, she became well known for her fight scenes in the movie, in an era predating the big female action heroines of the box office.
DONNA PESCOW
Donna Pescow was cast as Annette in the iconic film Saturday Night Fever (1977) and for her performance, she was nominated for Best Supporting Actress by the New York Film Critics Circle.

Shortly after that, Donna starred in the popular sitcom Angie (1979), which garnered her a Golden Globe Award nomination for Best Actress in a Comedy Series and a People's Choice Award nomination for Favorite Female Performer on a New Television Program. In addition, she has been constantly busy on television and in movies, including the popular sitcom, Even Stevens (2000), for which she was nominated for three Emmy Awards. Talk about impressive!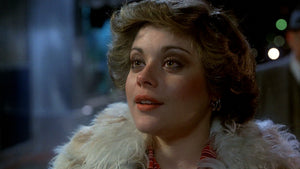 TARA BUCKMAN
Tara Buckman made her very first autographing at our Williamsburg show last year so it seems fitting we bring her to Maryland for her second show. She is an absolute sweetheart and a joy to chat with. Her credits are extensive from The Cannonball Run (1981), Silent Night, Deadly Night (1984) and Night Killer (1990). She also played roles on Kojak, Baretta, Chips, Highway to Heaven and Buck Rogers in the 25th Century.
ELLEN BRY
She is best known for her portrayal of nurse-turned-vigilante Shirley Daniels on the hospital drama St. Elsewhere. Comic book fans know her as photographer Julie Masters, a regular on the same Spider-Man series, and with Nicholas Hammond coming to the convention it seems fitting we have a reunion. Besides tons of other acting roles, Ellen has a unique surprise: She was the stunt double for Margot Kidder's Lois Lane in the SUPERMAN movies!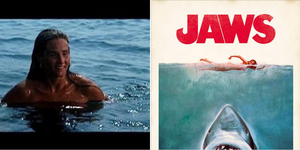 SUSAN BACKLINIE
As a stuntwoman, Susan appeared in Christopher George drama DAY OF THE ANIMALS (1976). She went on to act in the Dan Aykroyd action picture 1941 (1979) television's CATALINA C-LAB (1981-82), and in THE GREAT MUPPET CAPER (1981) with Diana Rigg. But who can forget her role as Chrissie Watkins, the first shark victim in Steven Spielberg's blockbuster, JAWS (1975)?
INGA NEILSEN
Talk about a résumé... from television to motion-pictures, Inga was villainous Angelina on BATMAN (1966 TV), Rena on WONDER WOMAN, appeared in a Matt Helm movie, and played roles in such cinema classics as In Like Flint (1967), Funny Girl (1968), Hello, Dolly! (1969), Evil Knievel (1971), Grave of the Vampire (1972), Silent Movie (1976), and A Funny Thing Happened on the Way to the Forum (1966).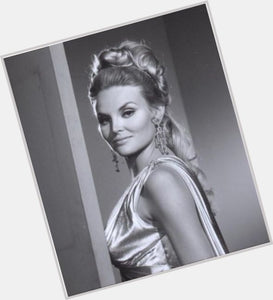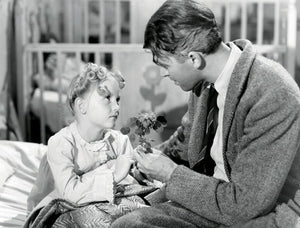 KAROLYN GRIMES
At age 6, Karolyn Grimes played the role of Zuzu Bailey in the holiday film It's a Wonderful Life (1946). Her childhood film career spanned 16 movies, but she is best remembered for playing the daughter of George and Mary Bailey (James Stewart and Donna Reed). The petals from her rose symbolize the values of family, friends and life itself in the 1946 classic, and it is Zuzu who speaks the movie's most memorable line, "Every time a bell rings, an angel gets his wings." In recent years, Karolyn has carried on the spirit of It's a Wonderful Life (1946), serving as the film's most active and appealing ambassador.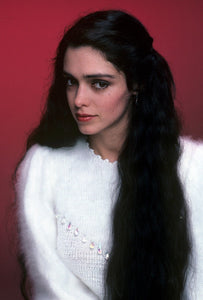 CHRISTOPHER M. ALLPORT
Allport wrote and directed EMILY OR OSCAR, a musical,cinematic love letter to old Hollywood and its United Artists founders, Mary Pickford, Douglas Fairbanks, D.W. Griffith, and of course, Charlie Chaplain. Some of the film's stars include Susan Boyd Joyce (HAPPY DAYS) and Golden Globe winner Susan Blakely.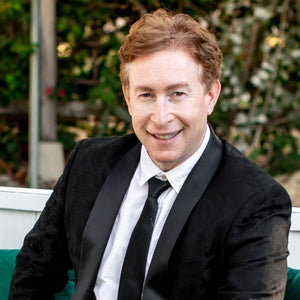 GERI REISCHL
On television, Geri Reischl appeared on Gunsmoke, The Interns, Apple's Way and The Bold Ones. Geri is best known for portraying Jan Brady in nine episodes of The Brady Bunch Hour during the 1976–77 television season. Her appearances as Jan have been referred to as 'Fake Jan'. She has embraced this fan-created moniker as a badge of honor and her personal brand. We all love Geri and are pleased to know she will be returning to the convention in September to meet and greet her fans.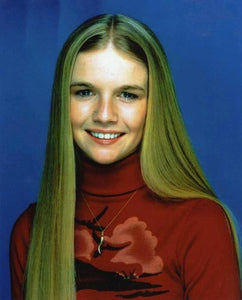 IRON KNIGHT COSPLAY
Iron Knight Cosplay has been appearing as a guest for charity events and conventions since 2015. He has won several awards for his costumes, majority of which are made from scratch. Iron Knight Cosplay has been featured by Marvel Comics, CBR (Comic Book Resources), Screen Rant, magazine covers, and other pop culture entities. He is the Official Resident Cosplayer for MANC and will be bringing classic characters to life throughout the convention.